Dr. Cornish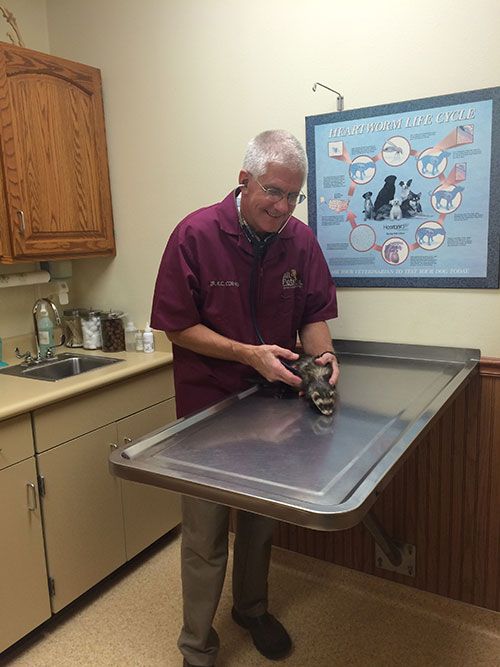 Native Iowan K.C. Cornish grew up in Sigourney, Iowa. He completed his undergraduate degrees in biology and chemistry at the University of Northern Iowa in Cedar Falls, Iowa, and he graduated from the Iowa State School of Veterinary Medicine in 1987. His first veterinary position was in a small animal clinic in McHenry, Illinois, but, eager to return to his home state, he soon accepted the invitation to join the staff at the Kimberly Pines Veterinary Hospital in Davenport, Iowa. Always having a strong sense of family, Dr. Cornish and his wife Karla wanted to explore the possibilities of getting even closer to home, so in 1991, they moved to Grinnell, Iowa where his folks lived, and they opened the All Pets Veterinary Hospital. Immediately, the Cornishes were delighted to find that Grinnell was the perfect home with great schools for their son and daughter as well as the friendliness and security a small town offers.

All Pets Veterinary Hospital was originally located in the old Meadowgold building at 733 West Street, but in 2000, the Cornishes built a brand new hospital just one block south on its current site at 611 West Street. Dr. Cornish is now in his 25th year of practice in Grinnell where he sees all small animals and specializes in exotics such as birds and reptiles.

Dr. Cornish is an avid fitness enthusiast who loves to swim, bike, and run daily. He participates in 5K and 10K runs as well as triathlons and masters swimming. He is a member of the Grinnell United Methodist church. The Cornishes have two grandchildren, two Border Terriers, two ferrets, one parrolet, and three cats....all named Blackie.
Stacy Neighbors
Stacy Neighbors is our office manager and veterinary assistant. She grew up in Grinnell, and she has been a valuable member of the All Pets team since 1998. She has two children and two grandchildren. Stacy is one of the hardest working people on the planet, and she keeps everything running smoothly at the hospital!
Delaney Sharp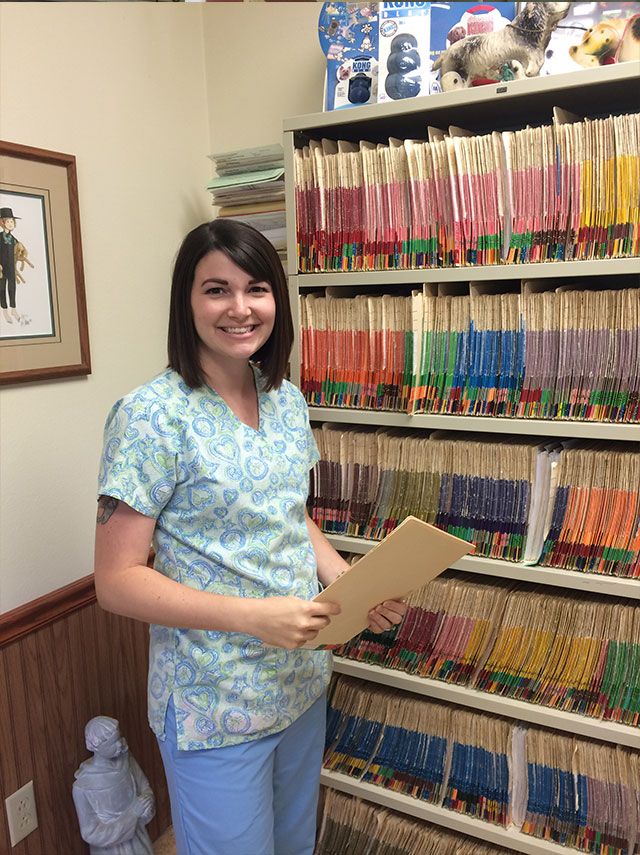 Delaney Sharp graduated from Grinnell High School in 2007, and she received her Associate of Arts degree from Iowa Valley Community College in 2011. She has been a valuable member of the All Pets team since 2011. Delaney and her husband Dustin have one daughter, and they are expecting their son in the very near future. The Sharps dearly love their American Pit Bull Terriers Maddox and Khaleesi as well as their Siamese mix cat Louie!
Shelby Arkema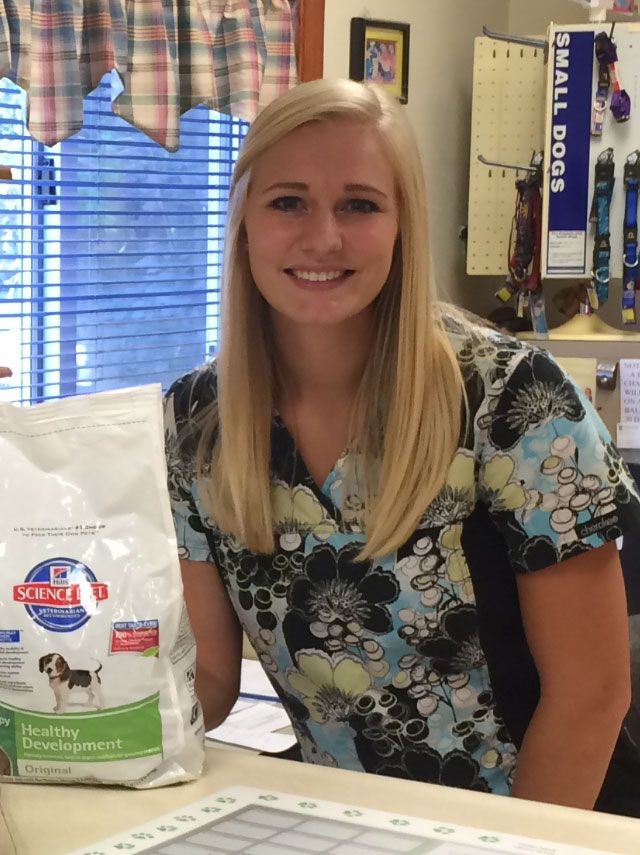 Shelby Arkema grew up on a farm outside Grinnell, and she received her Veterinary Technician degree from Des Moines Area Community College. She has been a valuable member of the All Pets team since 2014. Shelby's summers are spent with her horses Waylon, Willie, Beau and Tucker, and in the winter months, she loves hunting with her husband Ben. The Arkemas have a dog Hoyt and a cat Leo who also keep them busy!
Carolyn Schreiner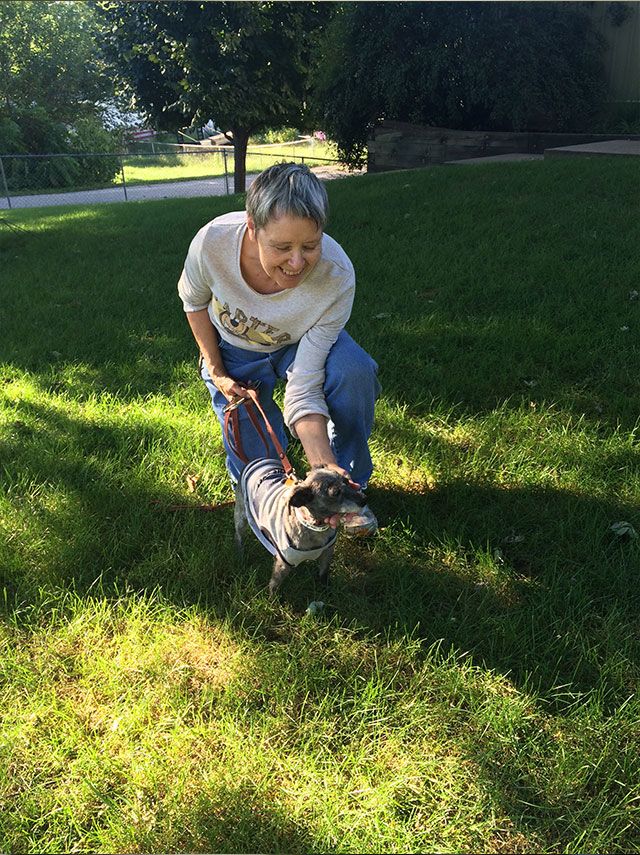 Kennel Assistant Carolyn Schreiner, grew up in South English, Iowa, and has lived in Grinnell for 30 years where she just recently retired from three decades in Home Health Care. Not long after her retirement, Carolyn started accepting private cases of Home Health Care clients, and she also began working for All Pets. She is an avid reader and church-goer! Carolyn has a Pug named Lilly and two Siamese cats named Simon and Leonardo.
Breezy Hamilton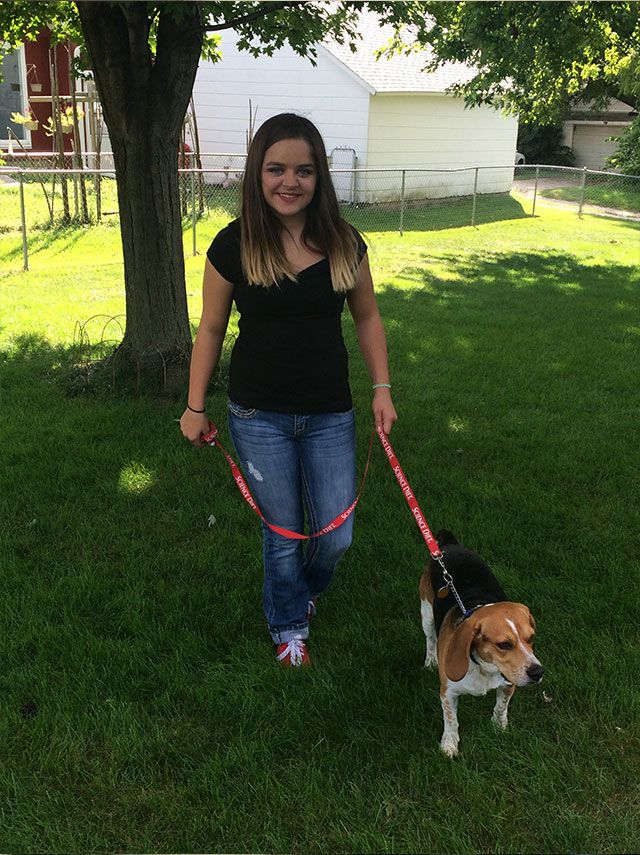 Breezy Hamilton, All Pets Kennel Assistant since 2015, graduated from BGM High School and now attends Marshalltown Community College studying nursing. She has two dogs, Beau and Delilah, a hamster, two hermit crabs, Shelly and Sheldon, and assorted fish.